EXPEDITE
A progressive web app generator focused on Javascript Stack with focus on KaiOS
It is a self-hosted SaaS(Software as a Service) that allows modular assembly and integration of web apps. It aims to target kaiOS and Android Go using Progressive Web Apps.
Also has support for native apps on Android and iOS using react native and ionic.
The singular purpose is to ease and speed up development of apps.
A developer friendly commandline to manage all your favorite tools
Easy to install npm install expedite -g
Easy to use: ex <commandname> -options
The commandline is an integration of various cloud tools, and provides many deployment options.
Features
Packaging frontend and backend of components to provide boilerplate blocks for assembling a Node app.
Creating the library of several of these components for rapid app development.
The ability to connect to any type of database.
The ability to simply connect to any programming APIs and provide integration to connect to cloud platforms(IaaS/PaaS) and cloud applications(SaaS).
Adheres to modern web and app development practices.
All you need is the latest chrome and the latest nodejs ( you probably already do!).
Standing on the shoulders of giants
This project uses the following languages, libraries and frameworks
Programming languages
JavaScript
CSS(SASS)
HTML(HAML)
Markdown
YAML
WebAssembly(Using C++/C#)
Frameworks and Libraries
Node.js
Express
React Native
Applications used for Product Mangement
Ora.pm – project management and gantt charts
Slack – messaging
Github – code management
Docsify – documentation management

Supported technologies on the Platform:

RDBMS

Postgre
Mysql
SQL server
Oracle DB

NoSql databases
All JavaScript libraries
Common ReSTful APIs
Cloud Infrastructure Hosts

Google Cloud
AWS
Digital Ocean
and with roadmap to support many more!
Available Commands
expedite-front-react-base It creates a react base template with all the plugins configured.
expedite-front-docsites It will initialise docusaurus.
expedite-front-docsites-config It will pick values from config file and apply them to the generated application.
expedite-front-start It will initialise the local server at localhost:8080
Open Source
And it's OSS so jump straight to the code.
Follow us for updates!


Star and Watch to show your support


To submit fixes and feature improvements, fork a copy of the repo and submit a pull request. For corrections and modifications to the docs, fork a copy of the docs repo.

Main Repo:


Docs:

Meet The Team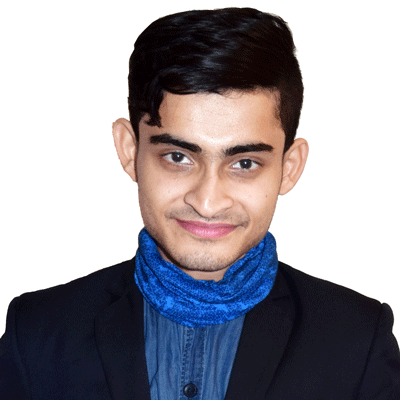 Alok Prateek
Mahesh Inder
Atul Singh
Priyesh Sahaniya